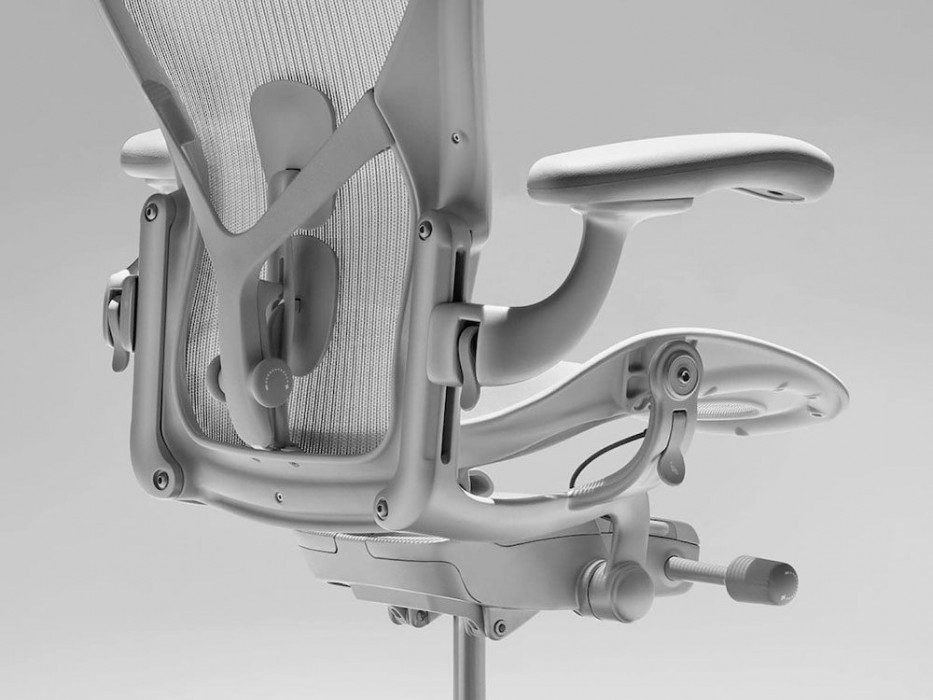 Where comfort meets support
The Aeron Chair is the benchmark for ergonomic seating since its debut in 1994. Since then, Herman Miller has learned a lot about how to best support people—and their postures. Aeron offers smarter weight distribution through 8Z Pellicle, adjustable PostureFit SL for total spinal support, and balanced recline and natural movement thanks to Harmonic 2 Tilt.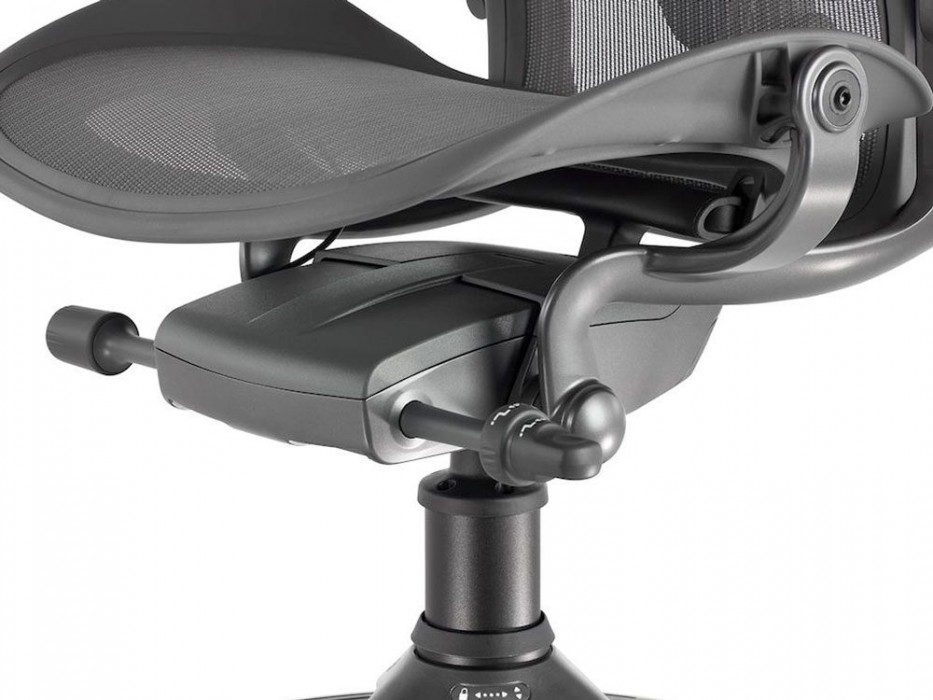 Designed for the elements
Aeron is available in a palette of four meticulously curated material expressions centered on elements pulled from the earth. Onyx is a dramatic ultra-black shade intended to modernize Aeron. Graphite is a distinctive dark gray, with a classic textured finish. Carbon offers a balanced neutral that works equally well in warm and cool environments. Mineral is the lightest and illuminates Aeron's finer points, ideal for open floorplans and spaces. Each component of the chair was thoughtfully designed, creating a fundamentally harmonious color palette.