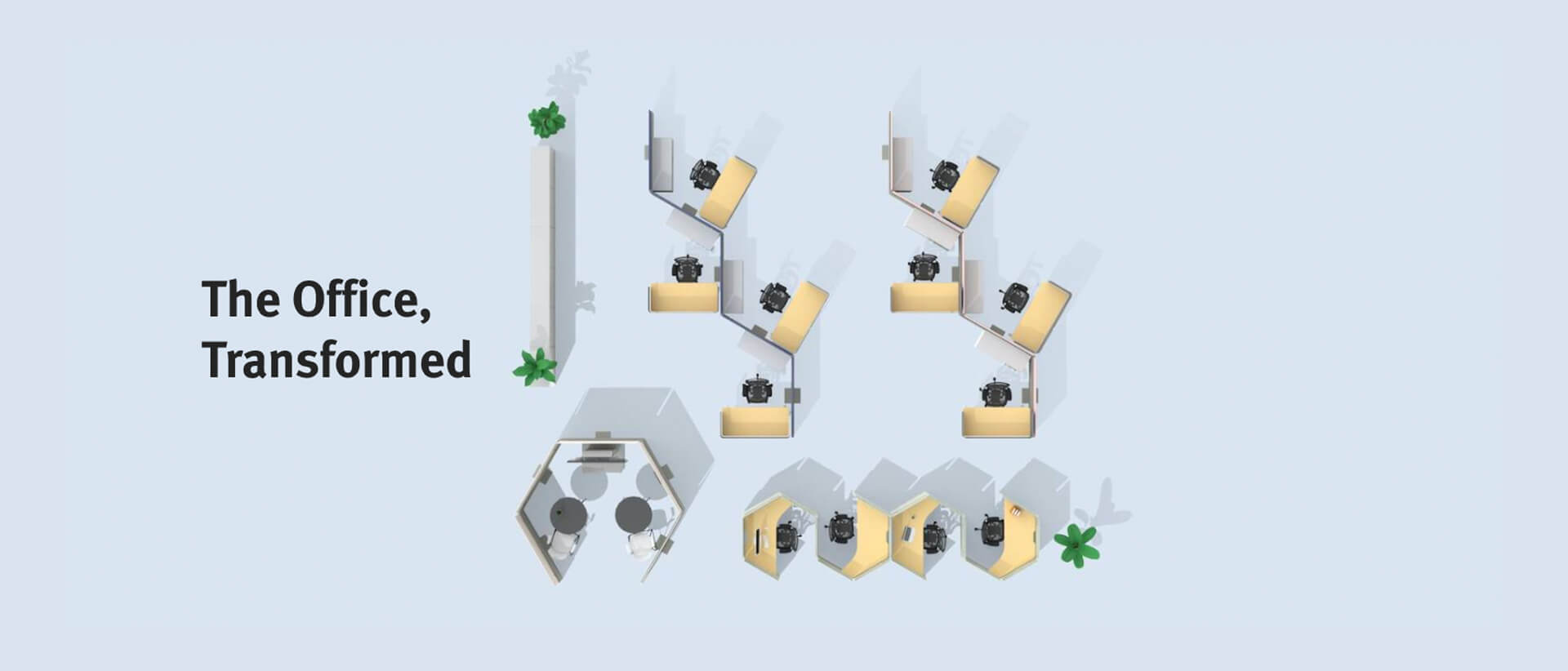 Engaging Workplaces
With the new reality of work post-COVID-19 comes concern about how to keep employees and customers safe. How, then, can we shape our workplaces to be healthy, hygienic and dynamic, while keeping those who use them inspired, engaged and resilient?
See Living Office Come to Life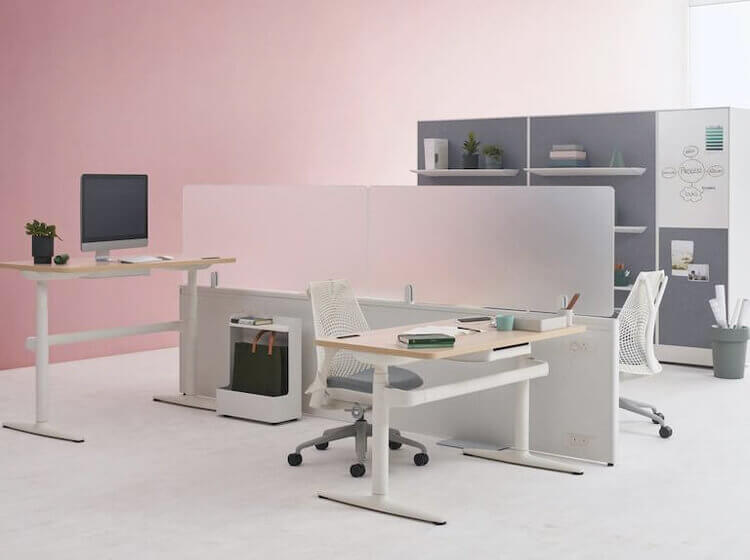 People and Work
Living Office brings humanity back to the workplace,
So you can help your people, and your business, succeed.
Explore People and Work Explore People and Work

Placemaking
Living Office research-based insights and principles for workplace design can help you empower your people and realise your goals.
Explore Placemaking Explore Placemaking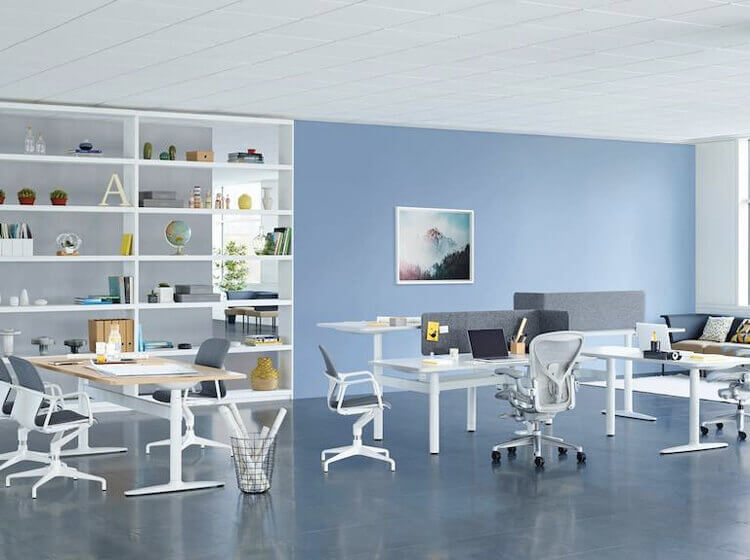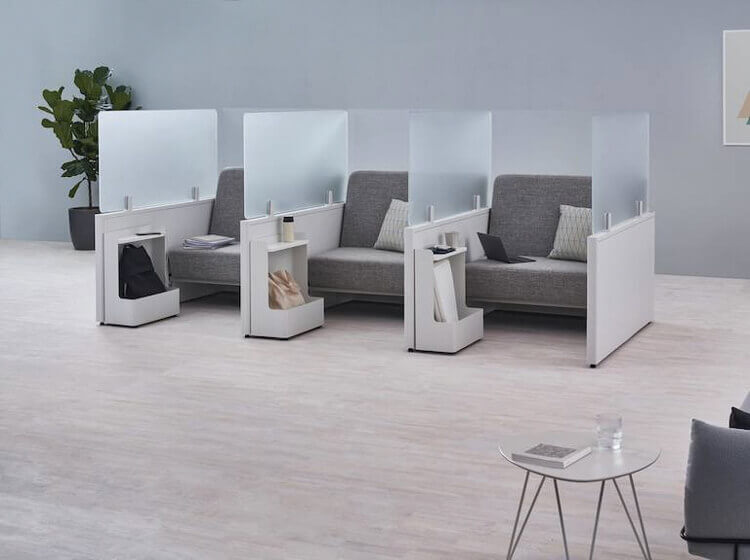 Furnishings and Tools
Give your people the best tools for the job with Herman Miller's diverse product portfolio.
Explore Furnishing and Tools Explore Furnishing and Tools

The Office Transformed

The Conventional Office
To promote physical distancing, Atlas has been reconfigured to create an area with four staggered workstations instead of six side by side
(Before; top left).
Catena, meanwhile, creates a screen between each desk in this office, providing psychological comfort to staff working here. It acts as an acoustic barrier, creating quiet space for calls and online meetings (After; top right).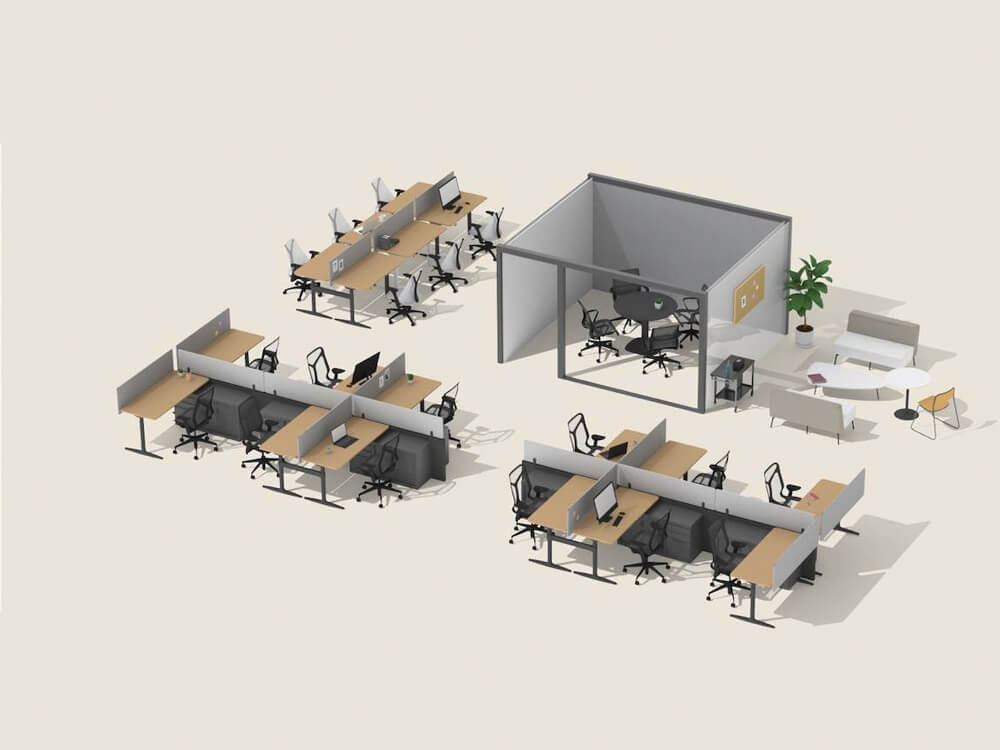 Before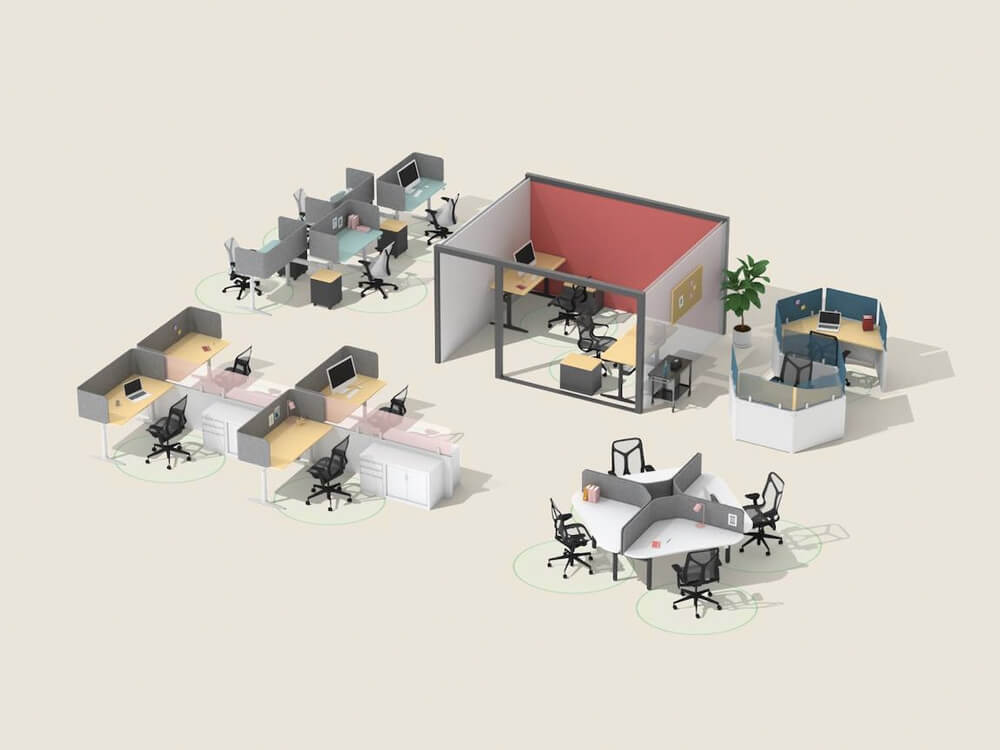 After
The Open-Plan Office
Here, Atlas sets the scene for a safe workplace that minimises health risks by promoting physical distancing. Staggered desk arrangements take seat numbers from eight to four, each with at least 4 square metres of space.
Additional desks replace open meeting areas. They are supported by Catena, which creates privacy and the perception of safety.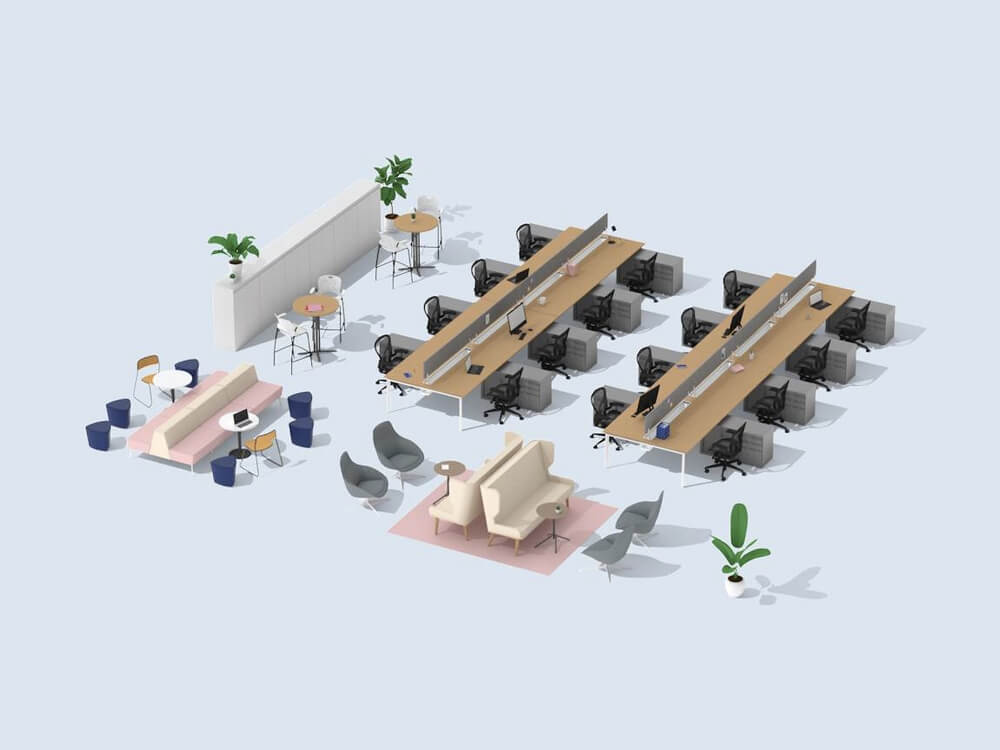 Before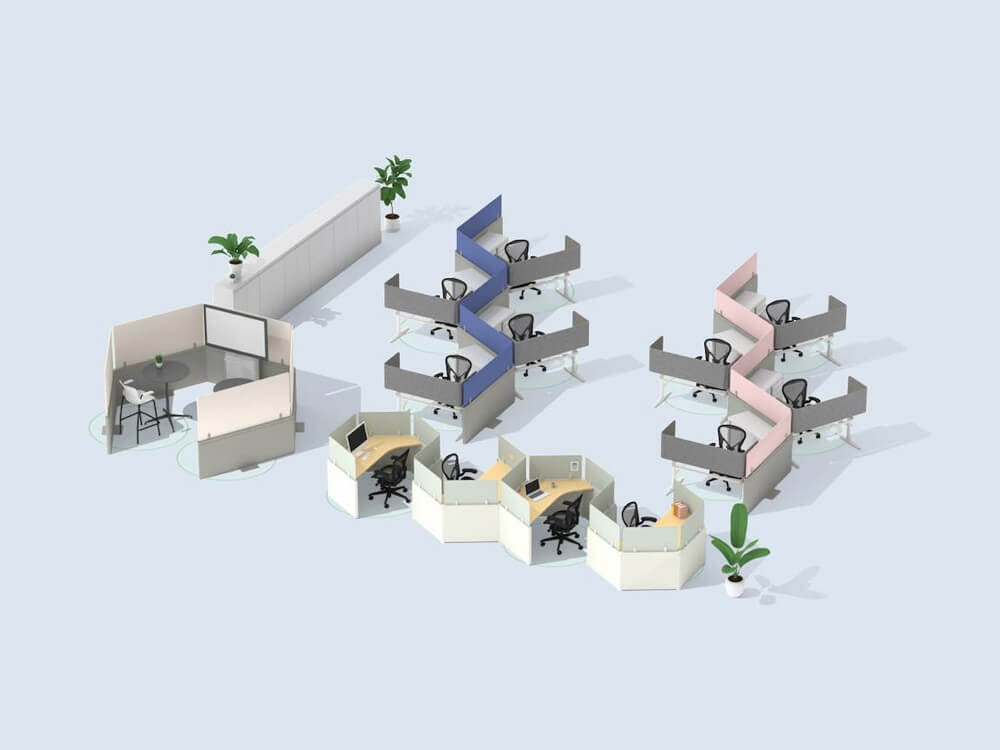 After
Need ideas for how to rethink workspaces in a post-pandemic world?
Related Insights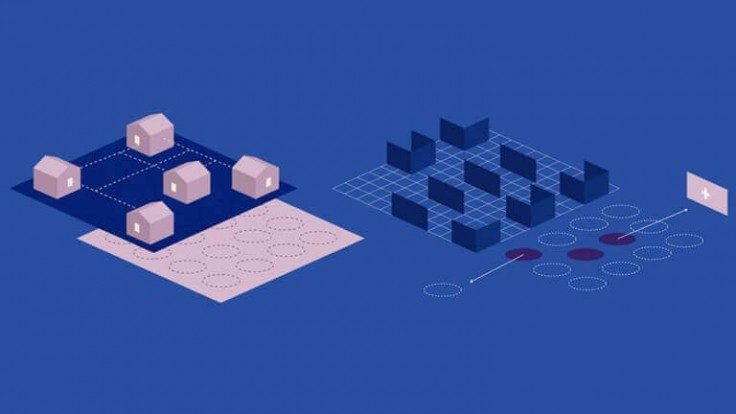 Strategies for returning to the workplace following Covid-19
Discover More Discover More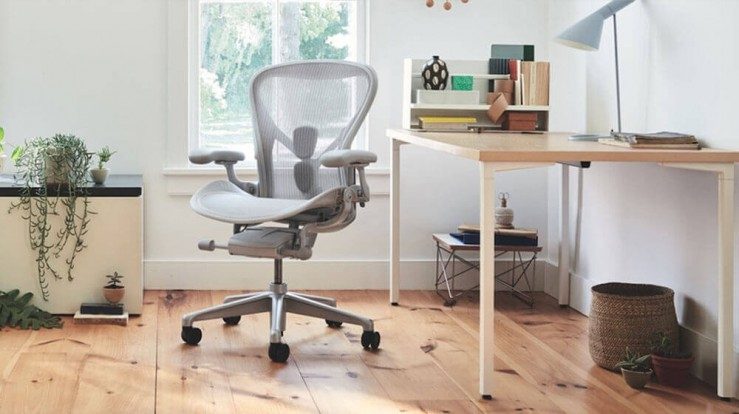 Working from Home?
How We Can Help
Be Inspired Be Inspired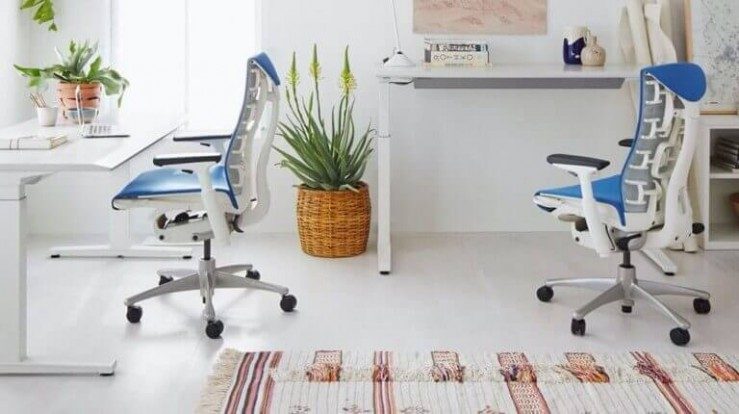 The importance of self care when working from home
Learn More Learn More
Back to the Top ⇧ Back to the Top ⇧

References:
* https://www.health.govt.nz/our-work/diseases-and-conditions/covid-19-novel-coronavirus/covid-19-information-specific-audiences/guidelines-businesses-and-services