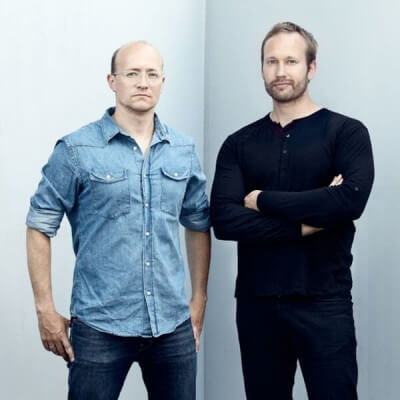 Anderssen & Voll are two-thirds of the former Norway Says and among the most prominent and successful Norwegian designers.
They have formerly been named both Norwegian and Scandinavian designers of the year in Norway and have received International awards and recognition for their work with furniture, lighting and home accessories.
Anderssen & Voll about the design of the Airy table:
"Steeped in the crafting traditions of the west coast of Norway, with its embracing and rounded softness, the Oslo sofa series stands as a natural extension of the Nordic touch and friendliness that characterises the designs of Muuto. The horizontal division in the seat is important, as it allowed us to add extra comfort in the lower part of the furniture while maintaining an airy overall expression, making it light and inviting in appearance, without compromising on comfort"