Our Purpose
Unison is recognised as one of New Zealand markets' leading quality provider of interior commercial furniture and lighting.
Our aim is to provide design led, future proofed, quality, commercial products from world renown suppliers; to help customers create healthy, fun, collaborative, flexible and engaging environments.
We aim to help businesses create a workplace which will:
enhance the wellbeing and health of the workforce
attract and retain top employees
enhance collaboration, innovation and productivity
improve bottom line performance
We view the workplace as an "evolution" and never a one-time event, and recognise the importance of offering flexible quality solutions within a range of products and services, allowing our customer's investment to evolve along with their business strategy.  
With over 25 years' experience in the field and access to the world's leading products, the team behind Unison bring with them the skills, knowledge and passion to help create spaces that drive productivity and long term value.  Unison works in partnership with you on every aspect of your project from planning through to specifying, delivery and after sales support.  
We've worked with businesses of all sizes and their A&D firms to understand, plan, design, develop, and build great workplaces. 
And we recognise the importance of providing exceptional customer service so at we are focused on operational excellence and an enhanced customer experience.
"Research confirms what we know from common sense: a happy and healthy workplace leads to contented, productive staff, improved attraction and retention, stronger financial performance, faster growth, and an effective competitive edge".


In Unison with Suppliers
Unison has exclusive distribution agreements in New Zealand with a range of world-leading international furniture manufacturers, so we can provide businesses with the right furnishing solution that best fits their needs. 
The team at Unison have many years' experience working with the leading suppliers, both locally and internationally.  From international manufacturers such as Herman Miller, Walter Knoll, Palau, Howe, Segis, Billiani and Muuto, through to local custom manufacturing solutions.
These manufacturers specialise in their respective niches and produce the best options available in the market, this includes:
Herman Miller – workstations, ergonomic seating, meeting room tables, classic designs – Eames, Nelson.
Walter Knoll – extensive soft-seating range German designed but manufactured in Australia.
Muuto - affordable luxury - a complete collection of scandinavian furniture and lighting
Palau – World leading manufacturer of collaborative solutions and acoustic booths..
Howe – famous 40/4 chair and elegant demountable boardroom room tables
Segis and Billiani – all offer collections of beautifully designed mix material products for café and contract spaces.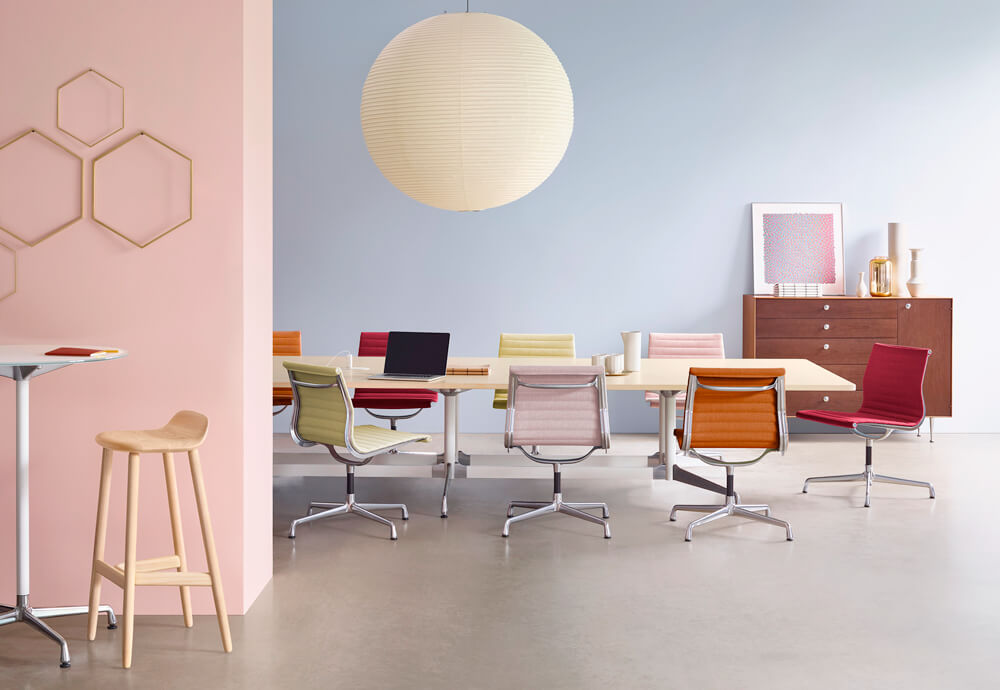 In Unison with the Environment
At Unison, we understand that working in partnership with the environment is sound business practice and sustainability is an integral part of our brand.
We deal with manufacturers that are recognised as industry leaders in environmentally responsible product design and manufacturing processes.  Through Herman Miller we offer a product range that is based on "Cradle-to-Cradle" design.  This is a way of designing that aims to eliminate the concept of waste, and create new business opportunities for the re-use of office furniture materials.  This process ensures that chemicals used in materials are benign; that products can be easily dissembled at the end of their useful life for recycling; and that products contain recycled content and can be recycled again after their useful life.
Our key suppliers all operate within quality and environmental standards, and leaders such as Herman Miller are targeting zero carbon footprint in all aspects of their business by 2025.
All our suppliers have established, documented and maintain a quality system to the internationally recognized ISO 9001-and ISO 14001 standard.  This registration is maintained by SGS International, which provides quality system registration services throughout the world.  The scope of this registration includes the design, manufacture and physical distribution of wood and non-wood furniture.  This registration helps to assure our products are the result of proven processes and consistently meet all applicable specifications.  Registration also requires ongoing review of the quality system with an emphasis on continuous improvement.
Our service offering includes leasing options that meet the changing needs of businesses and allows customers to add or upgrade furniture at certain points during their leasing term.  This also ensures that when businesses no longer require our office furnishings we can take full responsibility to ensure that they are reused, refurbished, or recycled rather than left for the landfill.  Our key suppliers all have Product Stewardship programmes in place, encouraging both re-use and recycling.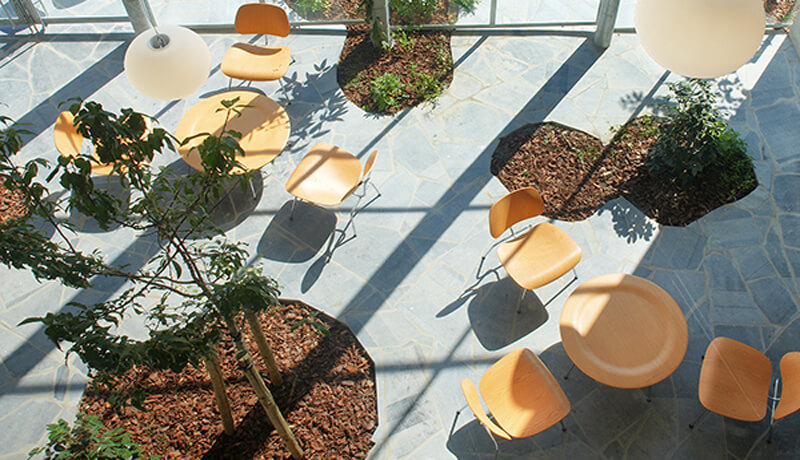 In Unison with Design
Design is at the heart of what we do at Unison.  Clever design solves real problems, creates positive productivity and is flexible enough to adapt to changes in the future.  Unison has long standing relationships with the world's most innovative manufacturers.  Herman Miller is widely credited with inventing the office cubicle in the 1960's and has remained an innovative leader ever since – changing the office landscape in the 1980's with the world's first ergonomic task chair, innovative benching solutions and in later years a focus on the lightest, dematerialized product at attainable prices.  Other suppliers such as Walter Knoll, Segis and Howe are at the forefront of design in their areas.  
Our extensive experience in working in the commercial interiors industry means we bring to Unison quality products backed by research and innovation along with a unique understanding of the requirements to make a workplace really work – today and in the future.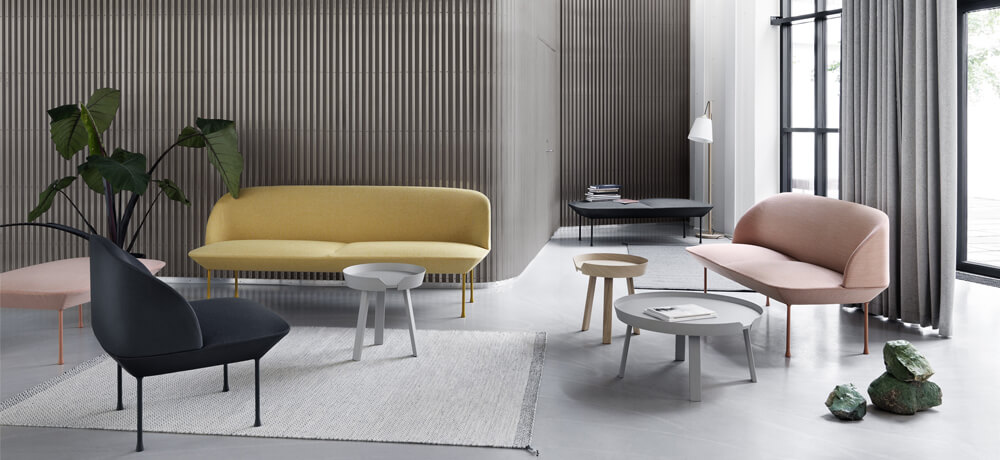 In Unison with Clients
Unison has a showroom located in Parnell in Auckland . Our organisational structure ensures effective and efficient distribution of workloads that result in highly consistent service levels especially catering to the wide variation of customer requests and services we regularly receive.  We aim to deliver the best service offerings and to ensure that our customers know that their needs are being met by industry specialists that will deliver the best customer service and solutions.
Proud Sponsors of DINZ (Designers Institute of New Zealand)
| | |
| --- | --- |
| | The Best Design Awards are a major feature of the local design calendar and some of last year's winners are touring the country to offer first-hand insights into their projects. |
| | |