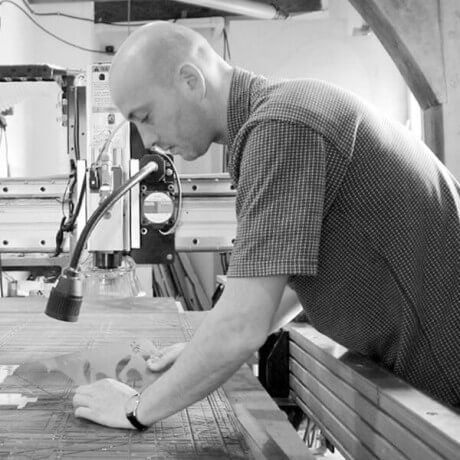 Based in Amsterdam and Milan, Deganello's creative process begins with materiality and an empirical approach that is highly experimental.
Research on materials and the ways in which they can unexpectedly drive the productive process is essential to his work. His lamp, Solis, is a product of Carmine's shared sensibilities and long-term collaboration with Pablo.
Deganello has worked extensively in Europe as well as the United States, his projects have been presented, among others, at the Triennale Design Museum as part of the New Italian Design collection and at the MAK Museum for applied and contemporary art in Vienna.
He is a graduate of Florence's Institudo Superiore per la Industrie Artistiche.