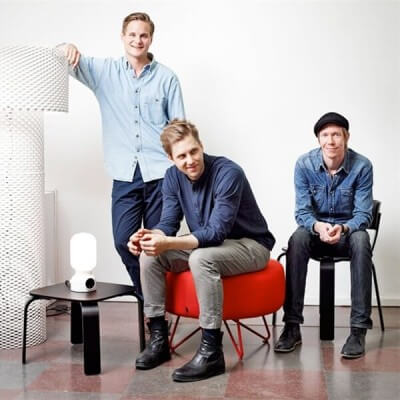 Form Us With Love is a multidisciplinary design and interior architecture studio from Stockholm.
Their work has been awarded with several prestigious awards such as the Red Dot and the Young Swedish design award.
Further, accrediting the trio are successful exhibitions at venues like MoMA and the Swedish National Gallery.
Form Us With Love about the design of the Unfold pendant lamp:
"The industry lamp is a classic, and sought after design that we are excited to provide a new perspective on.
The soft silicone rubber gives Unfold a modern and warm personality.
It also enables the lamp to be folded into a neat package by a slight push on the top.
Just open and unfold your new lamp."