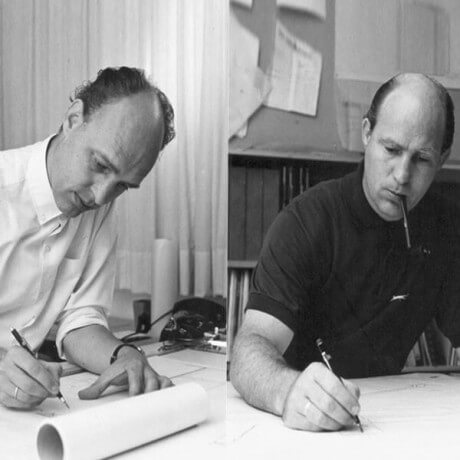 Inspired by functionalism and the resoluteness of Scandinavian design, which had a considerable influence on the aesthetics of the sixties, interior designers Preben Fabricius and Jørgen Kastholm devoted themselves to optimising shape, material and ergonomics.
In 1961, they founded a studio together which became a birthplace of numerous classics in furnishing history.
Their main concern was to clearly state the function of an aesthetic form. This principle resulted in lasting symbols of the modern age.
The FK bucket seat, designed by Fabricius and Kastholm, symbolises classical design, and is as timeless as it is modern.
The chair won the very first German prize for "Good Shape" ("Gute Form") in 1969.