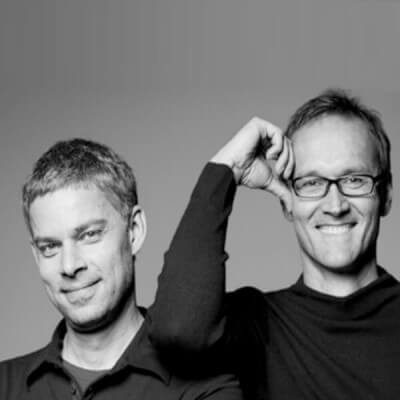 Markus Jehs and Jürgen Laub both studied industrial design at the Schwabisch Gmund University in Germany, graduating in 1992.
A friendship began during an internship in New York in 1990.
Four years later they co-founded a design studio, Jehs+Laub, in Stuttgart
.In the years since, they've designed furniture, tableware, lighting, and interiors for a range of companies including Cassina, Danskina, Fritz Hansen, and Mercedes-Benz among others.