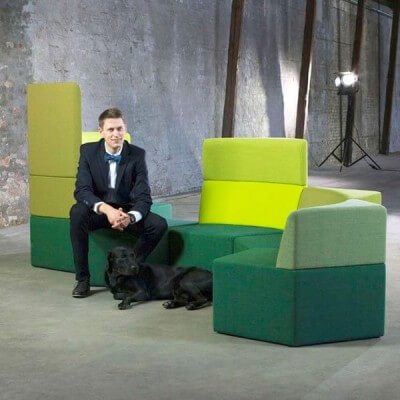 Morten Nikolajsen is a graduate of the Southern University of Denmark. Here he has a degree in design engineering and product development from 2006.
Morten developed the modular and playful soft seating concept, Manhattan, and the executive meeting chair, MN1, for HOWE.
Morten's energetic nature, relentless drive, and obvious talent make him a joy to work with.
Furniture for HOWE is not the only thing Morten designs - his work ranges from bicycles to lamps, from industrial design to furniture. His passion for design and creativity permeates his everyday life, and he is constantly thinking new ways thus creating innovative products and ways of improving existing ones.
Morten always looks deep into the marketing brief and the constant vibrations of the world thereby securing a professional project from sketch to successful retail-ready product.