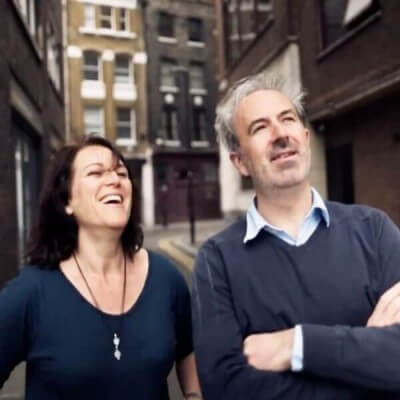 Contrasts, and holding them in creative tension, define the work of Sam Hecht and Kim Colin.
Their designs reflect both a meticulous attention to an object's details and a thoughtful consideration of its context. Thus, they measure the success of their designs,
"not only in sales or notoriety but also in the contribution to the greater good of the industry (and we hope, the planet)."
Hecht and Colin at their core embody two contrasting worldviews. He is a native Londoner, educated as an industrial designer, contemplative, and drawn to essential simplicity. She is a Californian, trained as an architect, effusive, and drawn to use the sensibilities of her discipline—emotion, scale, landscape, culture—to inform design.
Their studio—Industrial Facility—is located in central London's Clerkenwell neighborhood— itself a place of opposites, hip and professional, home to thinkers and entertainers. The studio is small in number, eclectic in talent.
Awards / Recognition:
Best of NeoCon Silver Award, Benching, Chicago (Locale), 2013
Furniture Design of the Year, Design Museum, London (Branca), 2011
Habitare Collection 2011, Habitare Fair, Helsinki (Branca), 2011
Best Furniture of the Year, Wallpaper Awards, (TBC), 2010
Bo Bedre Award, (TBC) 2010
Japan G-Mark awards (4)
Royal Designer for Industry, 2008
IF German Gold Awards (4)
Design Plus awards (3)
GQ Award (2)
FX Designer of the Year Award, 2008
IDEA Awards (3)
Nominated for Prince Phillip Designers Prize, 2008
Honorary Material Connexxion Award, 2007
Japan Creative Award, 2007
Elle Decoration Best Kitchen Design, 2007
Grand Designs, (IF4000), 2006
Red Dot Award (2)