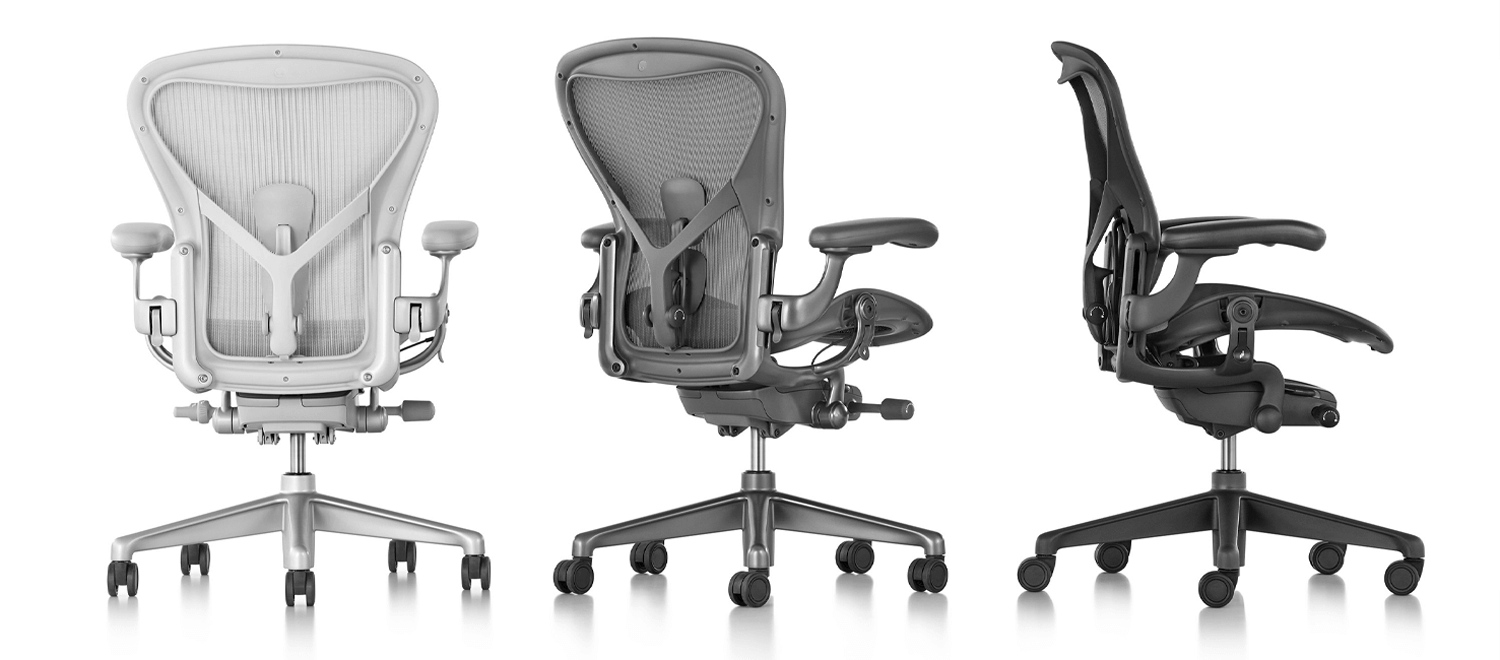 Aeron Chairs by Herman Miller
The revolution in ergonomics that's become a design icon
Designers: Bill Stumpf and Don Chadwick - Remastered by Don Chadwick, 2016

Authorised Herman Miller Dealer
Aeron Chairs available for delivery New Zealand wide
Aeron Remastered Size B (Medium)
Aeron Remastered Size C (Large)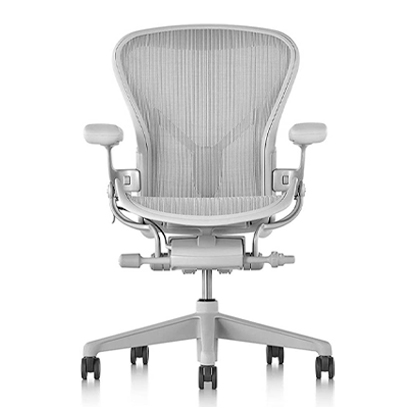 Aeron Remastered Size B (Medium) Mineral
Aeron Stool


Aeron originally combined a deep knowledge of human-centered design with innovative, never-before-seen technology to deliver a chair unlike any other. Remastered for today's work and workers, Aeron now offers smarter weight distribution and suspension through 8ZPellicle®, and adjustable PostureFit SL™ that supports both the sacrum and lumbar to better nurture the natural S-shape of the spine. Available in three holistic material expressions, Aeron harmonizes with today's work places.

Adjusting Aeron
How to tune and use your chair for maximum comfort and support.
Unsure of what size to get? Check the Aeron Chair Sizing Guide (50kb) Unsure of what size to get? Check the Aeron Chair Sizing Guide (50kb)
Retooled to perform today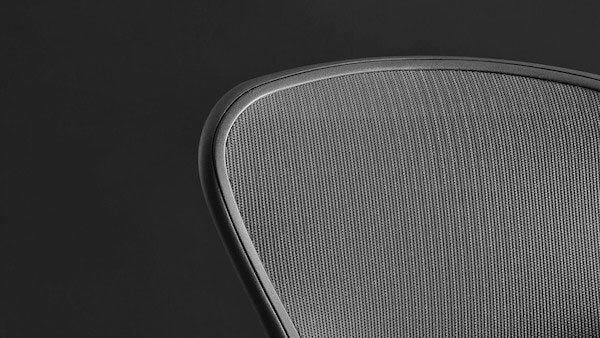 Get into the zones
Across the seat and back, eight latitudinal zones of varying tension – tightest at the edges and more forgiving where the body makes contact – envelop the sitter, and deliver increased comfort and ergonomic support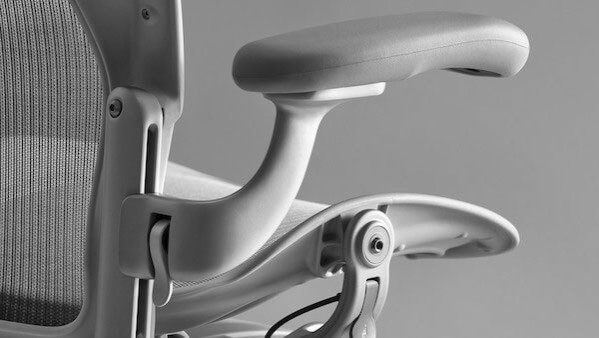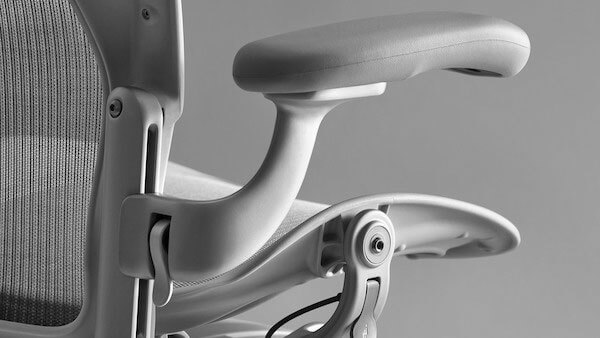 Stay cool
By doing away with foam and fabric, Aeron solved one of prolonged sitting's biggest predicaments: the build-up of heat and humidity close to the body. Pellicle allows air, body heat and water vapour to pass through the seat and backrest to help maintain even and comfortable skin temperatures.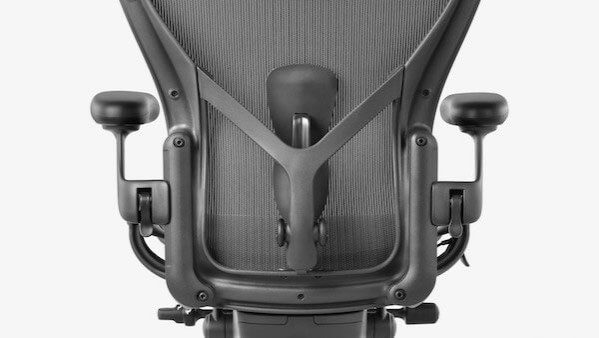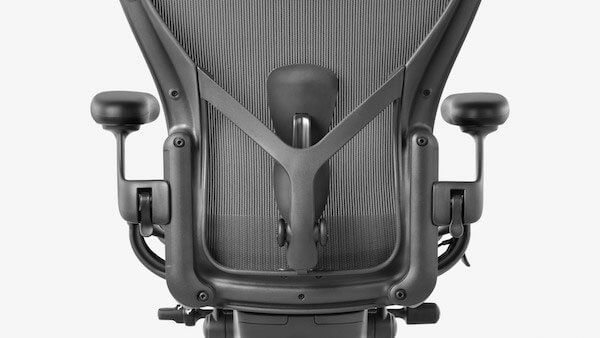 A stance worth backing
Adjustable, individual pads stabilise the sacrum and support the lumbar region of the spine to mimic that healthful standing position.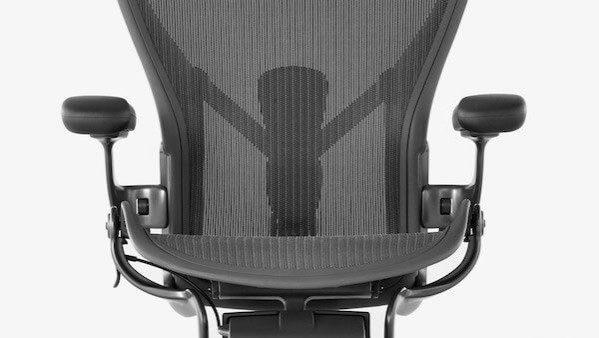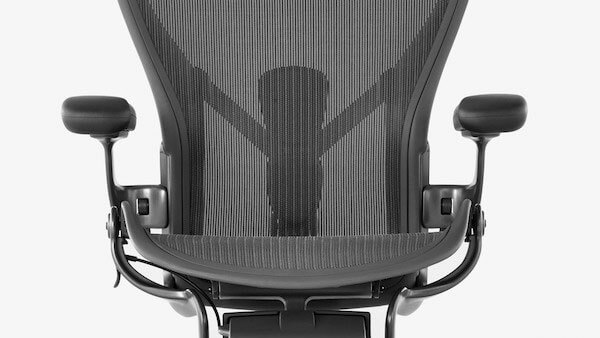 Combined comfort
PostureFit SL and 8Z Pellicle represent a higher level of ergonomic expertise and state-of-the-art support to improve the experience for the sitter. Together they create total spinal support – calculated, localised support that moves the skeletal system into a position that provides ultimate spinal support.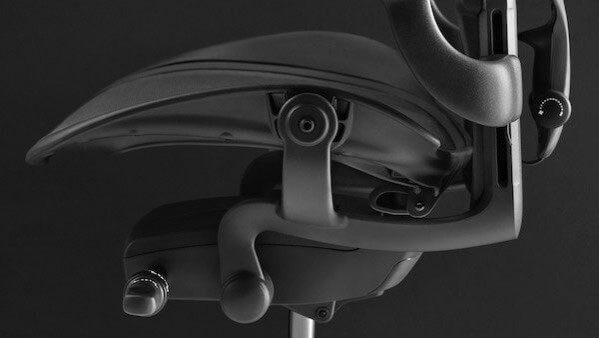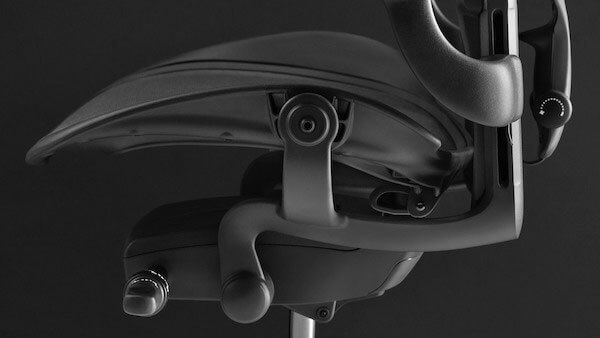 If you're so reclined
The Aeron chair's tilt allows it to move with the body in such a natural way that people can shift from forward to reclining postures intuitively. Today's slimmer, updated tilt mechanism delivers an even more seamless experience of movement (and stasis) to the sitter through a smoother trajectory and optimal balance point.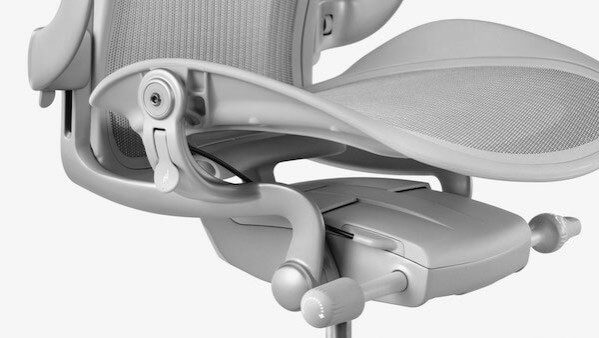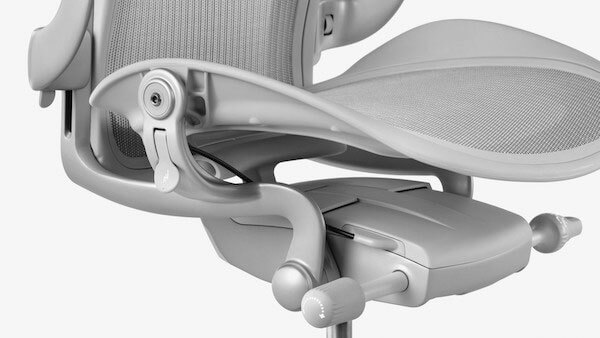 A seamless shift
Aeron enables people to shift from an upright position to a full-recline smoothly and simply. Whether a person is positioned forward for typing and intense focus, or fully reclined for conversation and contemplation, they will find Aeron moving with them – without any trouble – to offer proper ergonomic support across a larger variety of tasks.