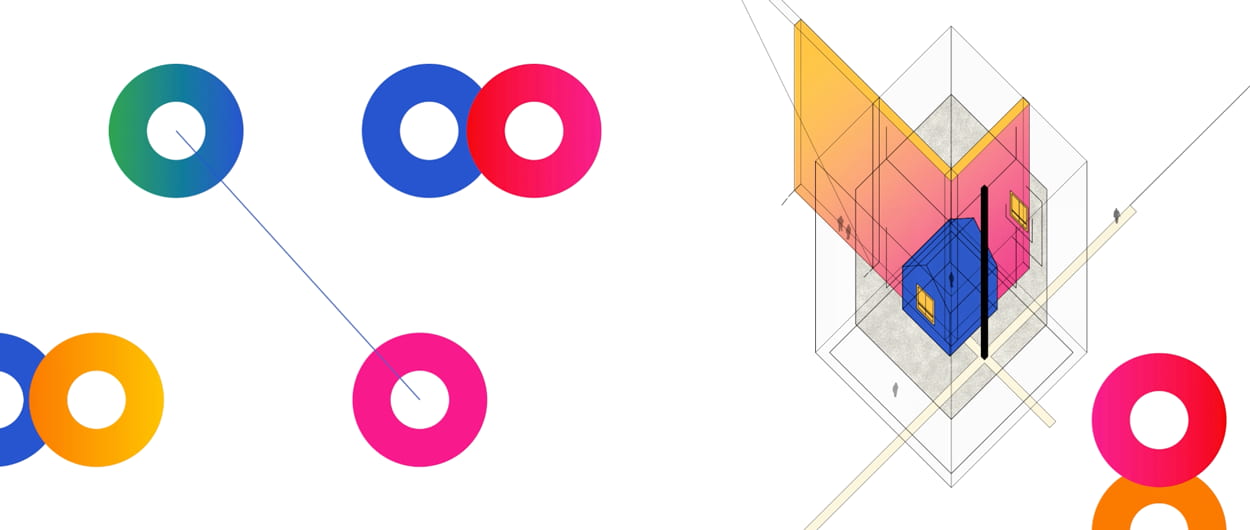 As organisations return to the office, business leaders around the globe have warmed to the idea that their people can stay productive away from the office. As a result, organisations need to support for their people as they choose the best workplace—whether that's at home, in the office, or elsewhere—for the type of work they need to do.
A recent survey of 10,000 knowledge workers found that 93 percent want flexibility in WHEN they work, while 76% want flexibility in WHERE they work. The "hybrid strategy" presents organisations with an opportunity to holistically address the needs of a highly diverse workforce with a focus on promoting equitable and inclusive experiences.
Looking to the future, organisations have an opportunity to reorient their physical spaces around the experiences that the office is uniquely positioned to support.
After studying data provided by more than 19,000 users of Herman Miller's WFH Ergonomic Assessment tool1 and Leesman2, we've identified three core experiences that the office is uniquely positioned to support:
Community socialisation
Team collaboration
Individual focus
Whether an organisation is ready for incremental changes or a major refresh, devoting more attention to supporting these activities will make the office more desirable and inclusive.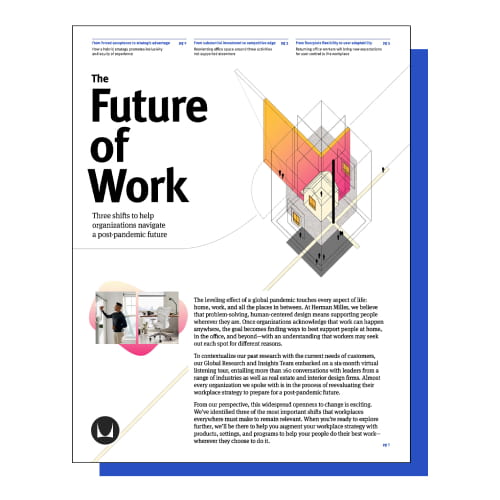 This content is also available as a downloadable PDF to make it easier to read on the go and share with colleagues.
Download the Report Download the Report