Increase Agility at Every Level
OE1 enables agility - for organisations, teams, and individuals
by creating flexible, fluid environments that adapt to evolving goals and personal preferences.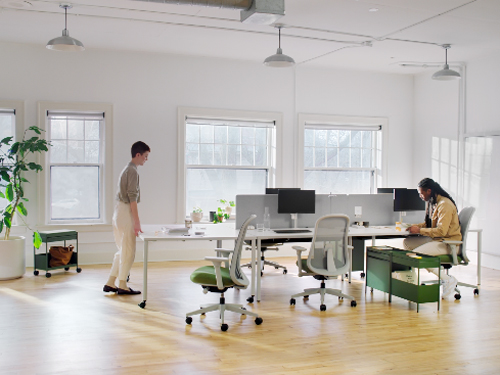 Agility for Organisations
OE1 helps organisations adapt their facilities quickly and easily, scaling their spaces to meet evolving needs. Its multifunctional designs can be used across the floor plate, helping optimize real estate and fluidly adjust to changing workforces.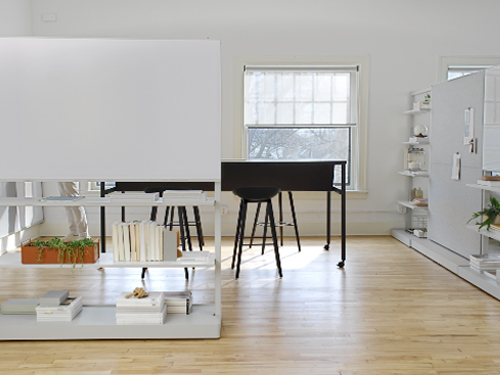 Agility for Teams
Spaces equipped with OE1 empower teams to create the environments they need, when they need them. A quiet spot for focus can quickly transform into a collaborative zone for group work or a casual area for daily stand-ups.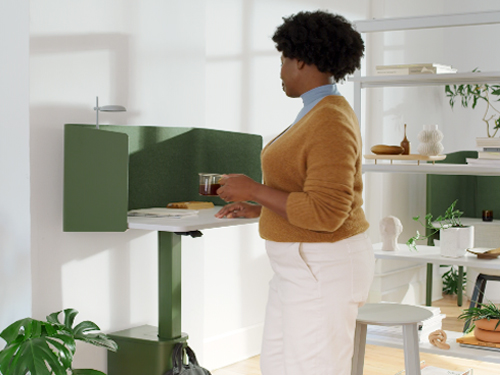 Agility for Individuals
The OE1 Workspace Collection is designed to maximize personal freedom and flexibility. Pieces are made to be movable and adjustable—so individuals can find or create the space they need, and get to work.