Datacom HQ
August, 2023
DESIGN BY | Custance Associates
LOCATION | Wellington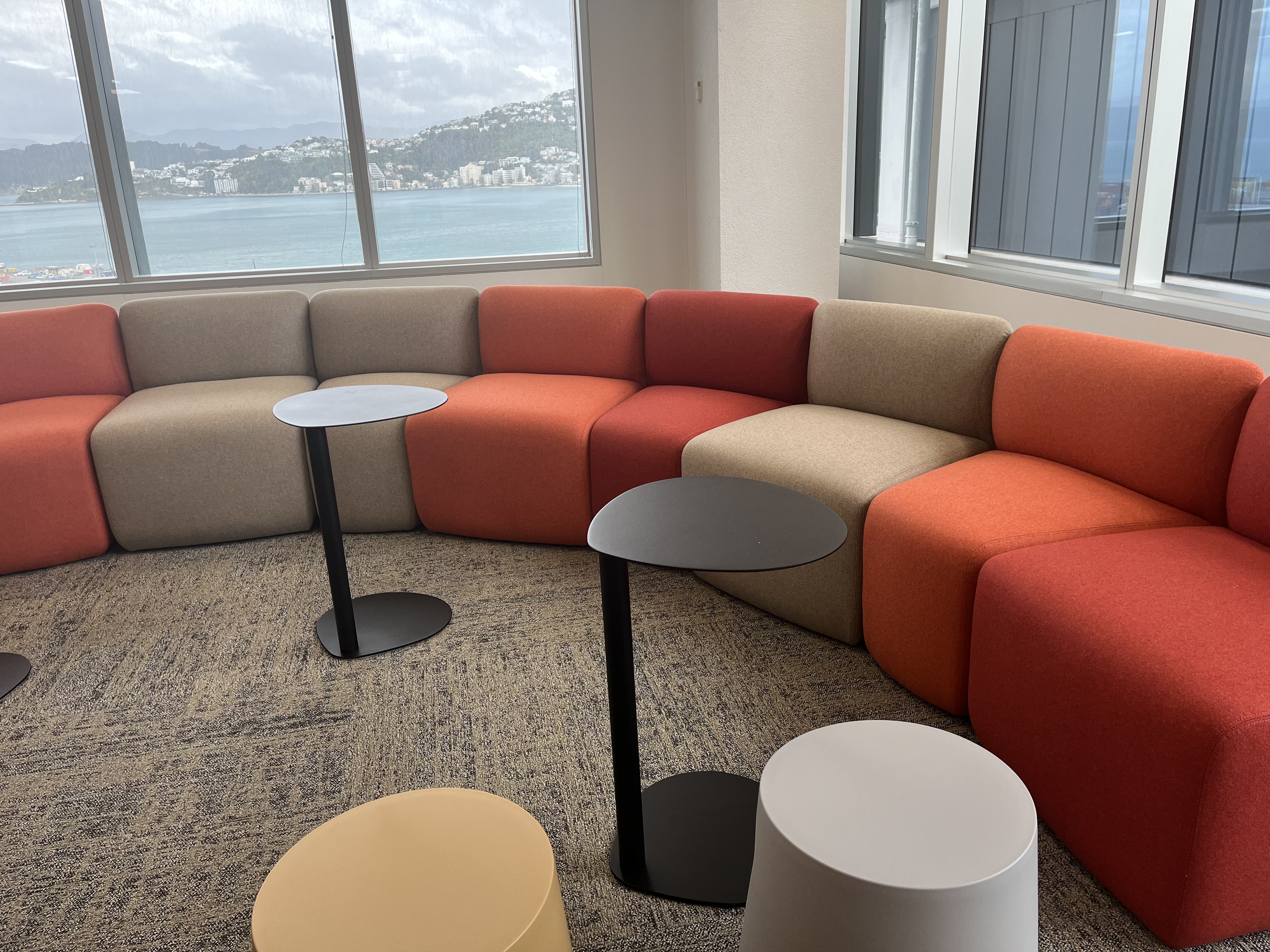 PROJECT BRIEF |
Inspired by the serene views, Unison collaborated with Custance Associates to provide an enticing work environment with a broad selection of furniture solutions for the staff to meet and build connections.
A selection of low modular seating contrasting with high leaners allows for an organic flow throughout the space. Staff can engage using various seating options and zones suited to their personal preference. To achieve a soft casual feel, details of soft curved furniture, warm woods and textural elements were combined to execute an environment the client is proud of.
Key featured furniture to fulfil the clients' expectations include, the Caterpillar Modular Seating by Derlot, the Rosie Leaners by Thinking Works paired with Babila Barstools by Pedrali. The Capsule high back sofas and chairs by Casala provide additional acoustic support and a sense of solitude.
Special thanks to Nicola & Jonathan Custance and the Datacom team.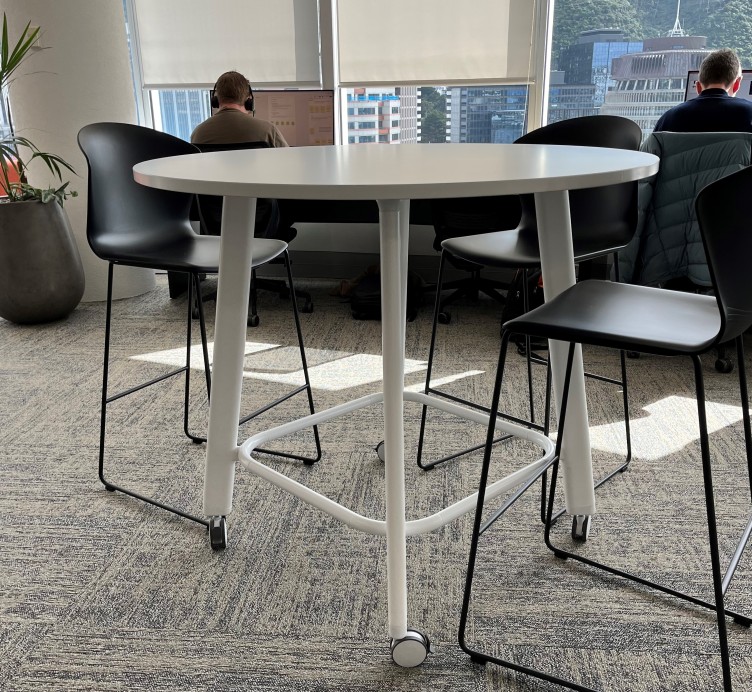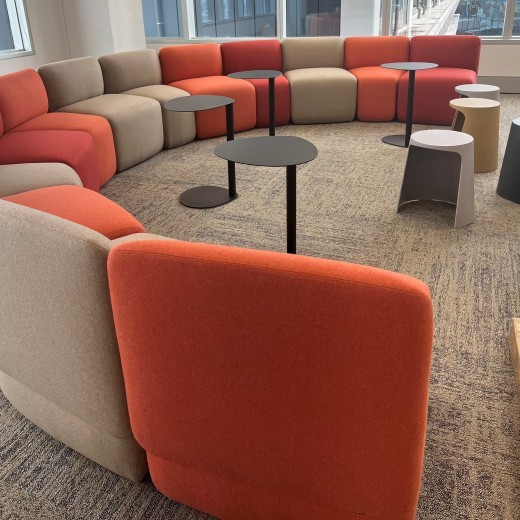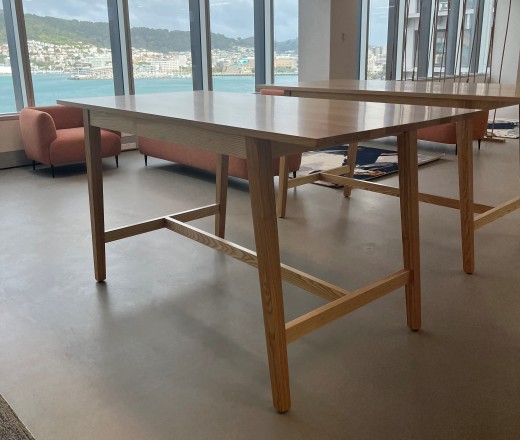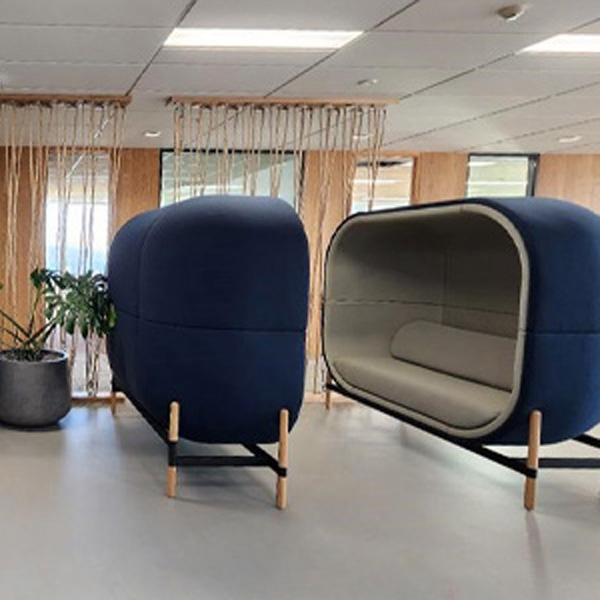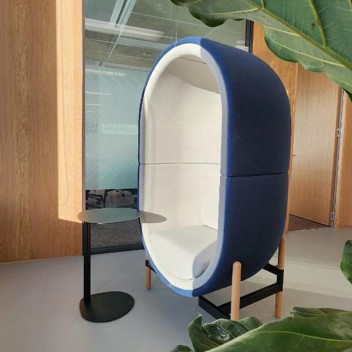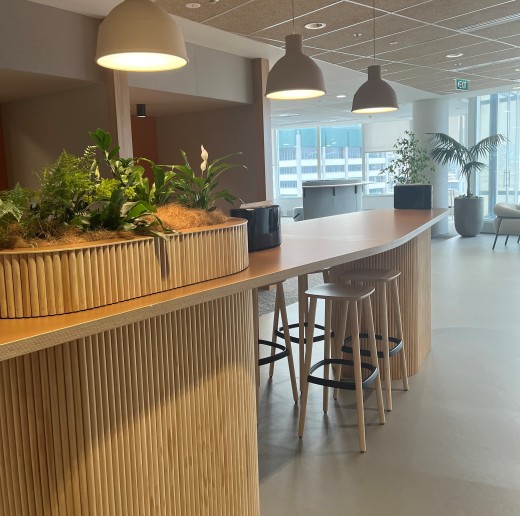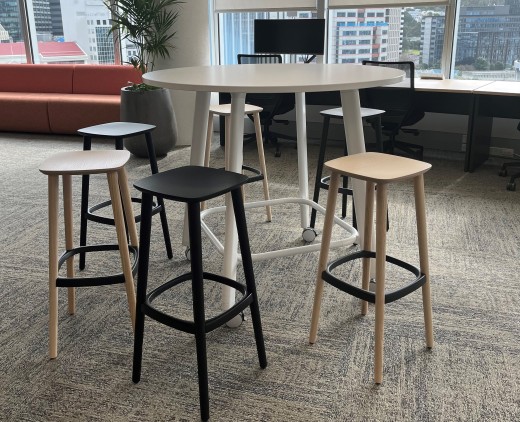 PRODUCT DETAILS |

Derlot caterpillar modular seating
Thinking Works Rosie Leaners
Pedrali Babila Barstools
Custom timber leaners
Segis Easy boy side tables
Muuto Around coffee tables
Stua Solapa coffee tables
Casala Capsule High acoustic back sofas + chairs
Special Thanks to Nicola & Jonathan Custance

Datacom HQ featured in the NZ Herald:
Working in the Office Never Looked So Good | Inside Datacoms New HQ