Ocean-bound Plastic
Herman Miller is a founding member of NextWave Plastics, a consortium working to develop the first global network of ocean-bound plastic supply chains. By integrating this transformed plastic into their products and processes, they are reducing the volume of plastic waste, little by little.
Unison Workspaces is enormously proud to be an authorised Herman Miller dealer and so aligned with its stewardship of the environment.
Read more about Ocean-bound Plastics on our website.
OE1 Workspace Collection
Optimised Essentials for Agility
OE1 is a collection of optimized, essential pieces for a new era in the workplace. It's designed to help people experiment with space, discover what works in the moment, and change rapidly for the future.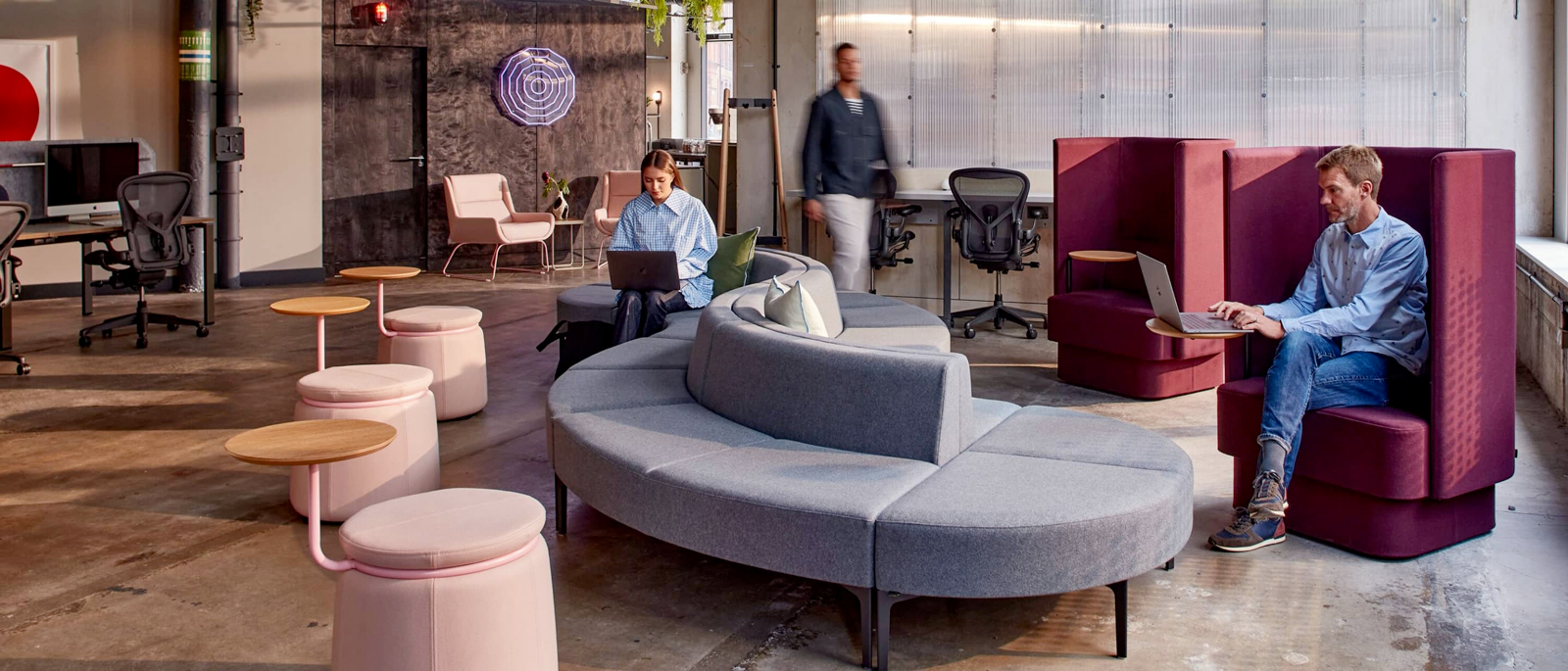 Introducing naughtone
What's been missing over the last year of working from home is genuine connection, and collaboration. To stay relevant and support those who work there, workplaces therefore require hard-wearing furniture that encourages interaction. It's here that naughtone's soft seating delivers.
An ardour for excellence
The naughtone team ensures the quality and durability of its products by handling every stage of the process, from research to design to manufacture. Responding to clients' needs, the team creates new furniture pieces that support how people live and work.
A focus on craft and quality
All naughtone products have an artisan, handcrafted feel and a contemporary style. By insisting on attention to craft and only the best materials, the naughtone team ensures a level of quality that is consistent and clearly evident.


An enviable client list
Stylish naughtone sofas, armchairs, tables and chairs enliven the offices of the world's most dynamic and innovative companies. From London's Shoreditch start-ups, to tech giants in Silicon Valley, to booming businesses across Asia, naughtone is there.
Product Focus
naughtone Hush Chair
naughtone Cloud Desk
naughtone Fold Table